Skip to content
Not sure which Mushroom Growing Kit to grow?
Enter your pincode to check the best mushroom suited for your weather
Which of these best describes your motivation to grow mushrooms?
To taste and cook with exotic mushrooms
For the experience of growing a new mushroom
On a scale of 1-5 how experienced are you in mushroom cultivation?
Here's what the current weather at your location looks like
Looks like the humidity is lower than expected in your location. Please make sure you spray extra water on your kits for best results.
No product suggestions based on you answer.
Here are our suggestions based on the current weather at your location: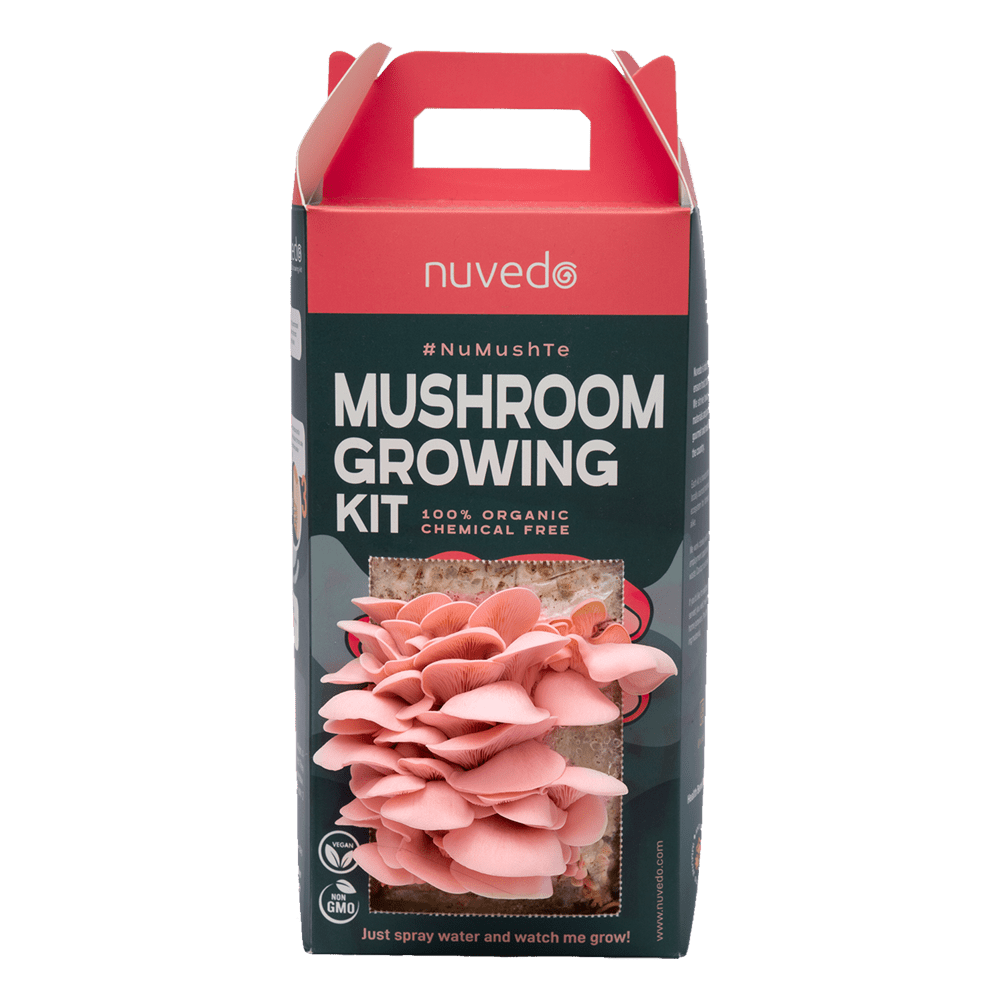 Pink Oyster Mushroom Growing Kit
These pink beauties are our fastest growing mushroom variety, heat tolerant and rich in dietary fibre bringing home a delight to share with your loved ones for an umami filled meal.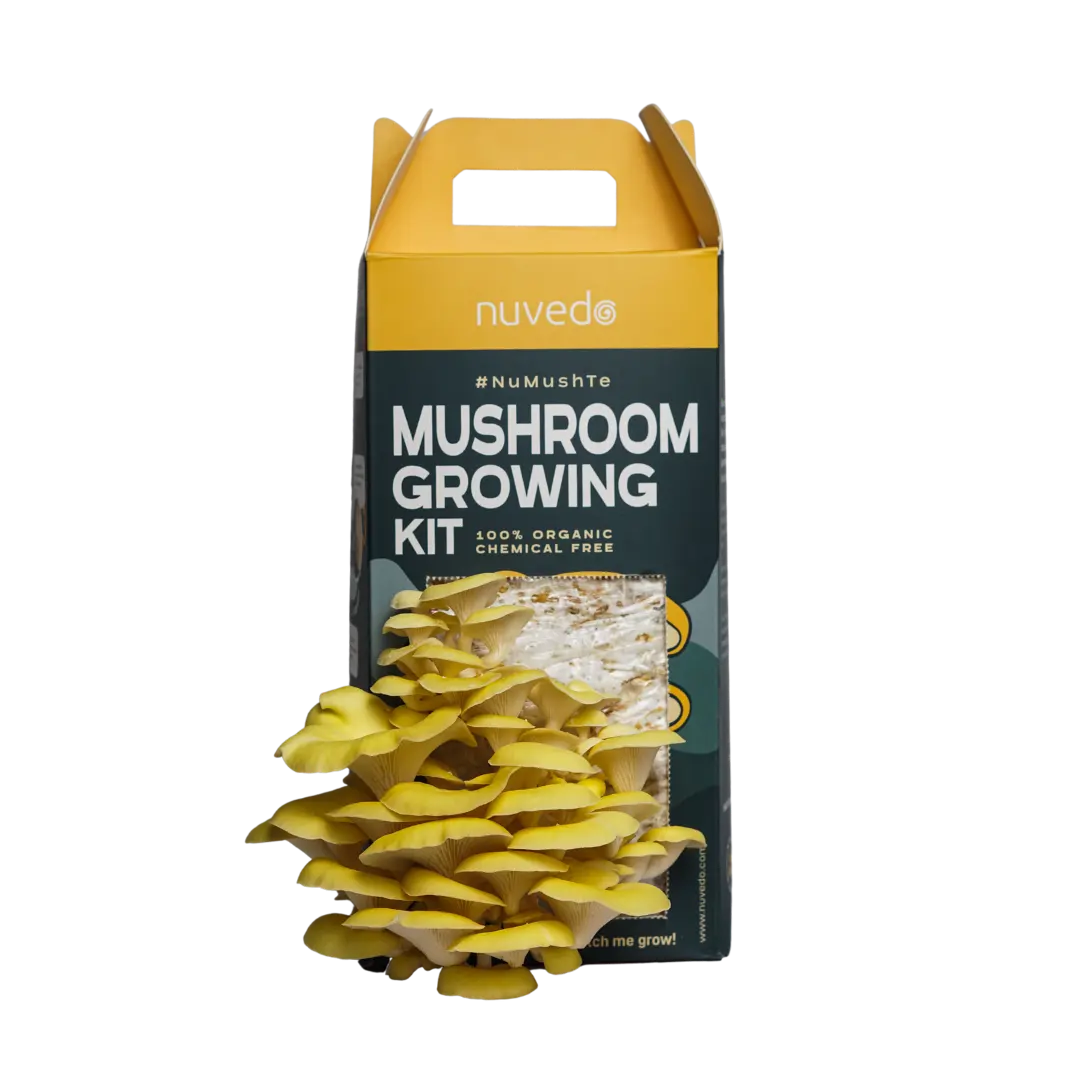 Golden Oyster Mushroom Growing Kit
Golden, delicate, and soft in texture - this mushroom variety, is a delicacy across many countries with it's cashew-like flavor imparting anti-inflammatory properties in your meals!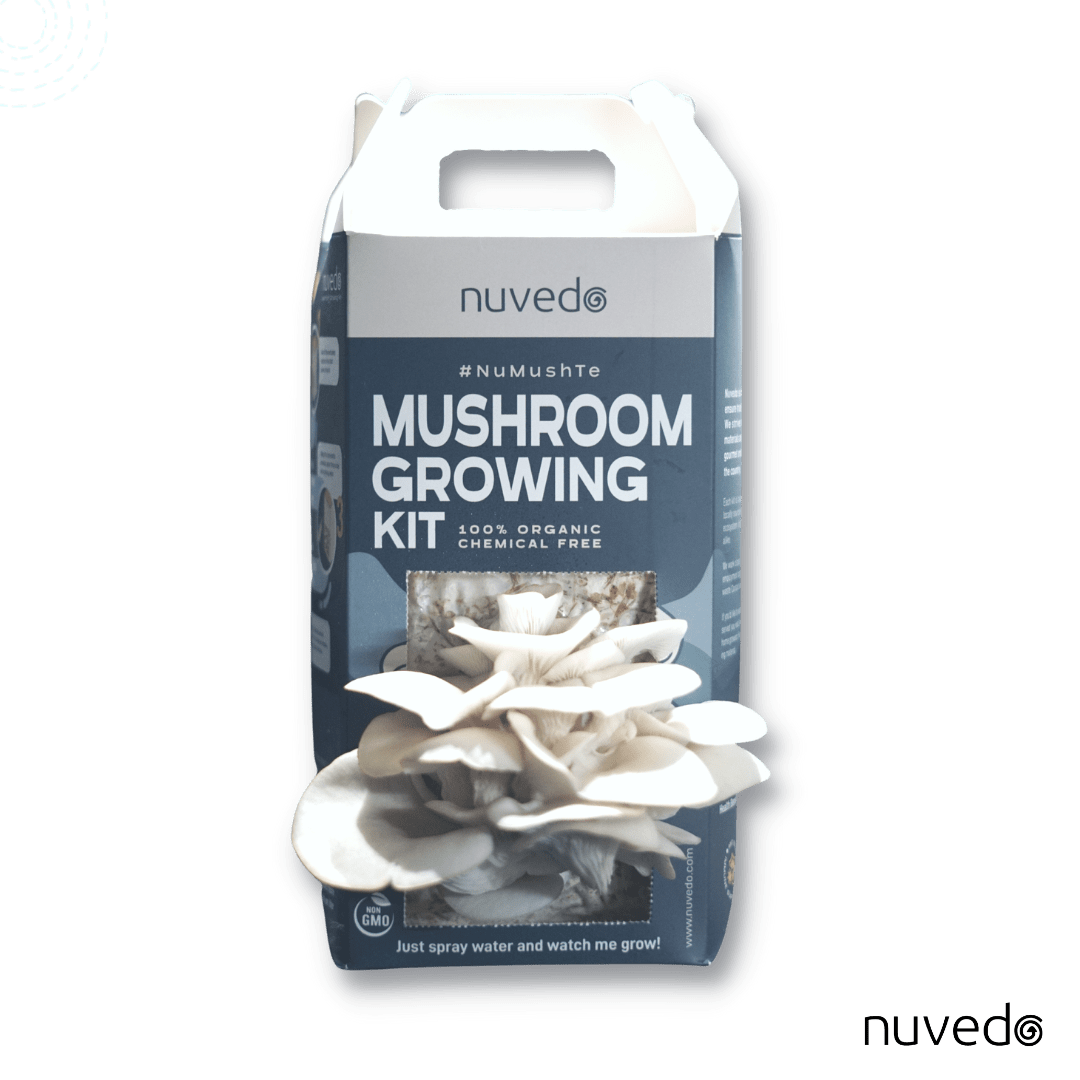 Fairy-White Mushroom Growing Kit
Enjoy the goodness of soft, juicy, ivory-coloured mushrooms, which grow in rich clusters. Bring home delicious flavours and freshly harvested produce to your plate
The Three Mush-keteers Bundle
Nuvedo's Mushroom Growing Kits provide a simple and easy, spray and grow method to get fresh, organic, vegan and delicious mushrooms at home!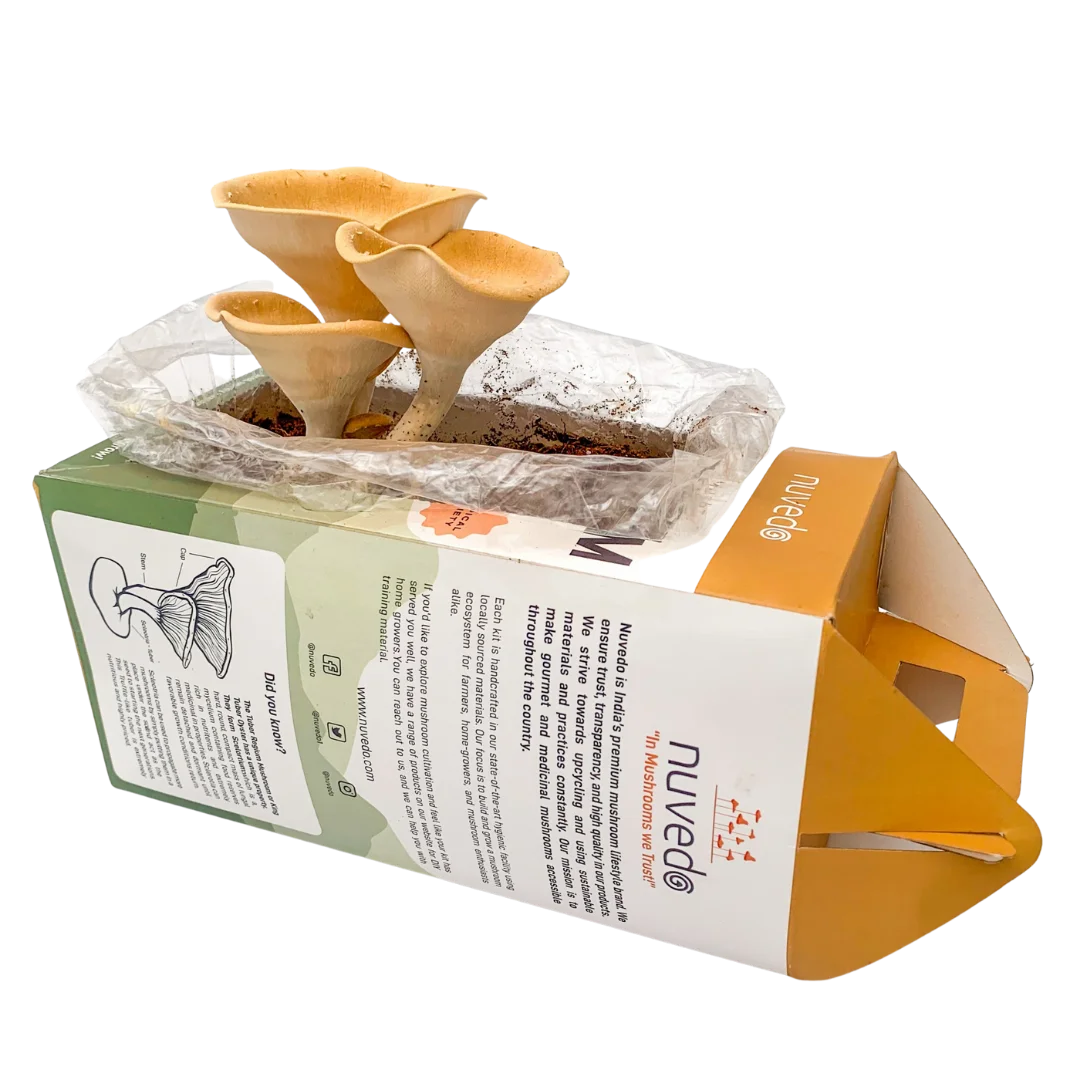 King Tuber Oyster Mushroom Growing Kit
Tropical SPECIAL – First time WORLDWIDE – a unique, rare, and exotic variety of mushrooms from the forest to your plate. Bringing the health benefits of mushrooms from the tropical forests to consume at home.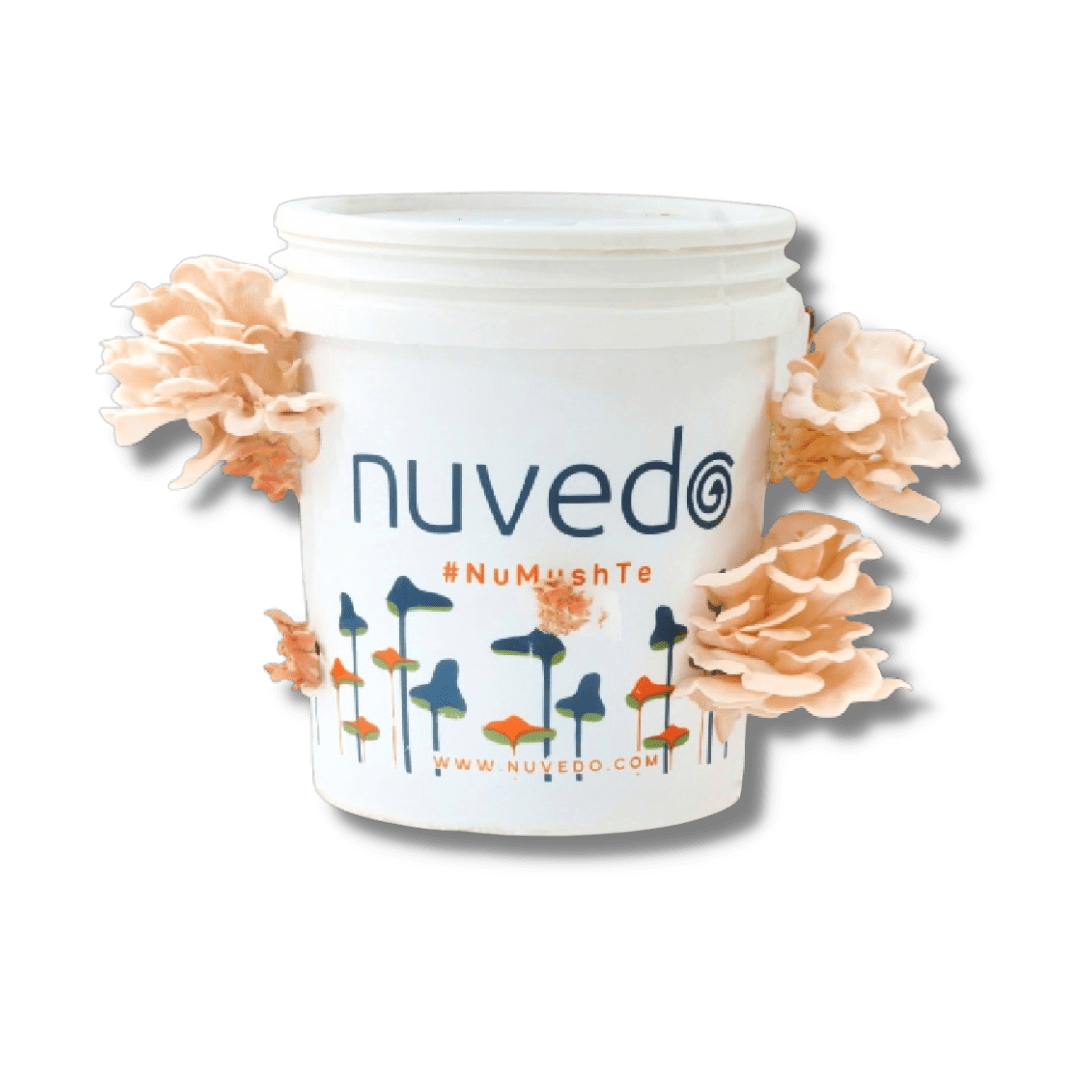 DIY Mushroom Growing Kit
Nuvedo's Do-It-Yourself Bucket kit provide a convenient, low technology, beginner-friendly, hands-on method to get fresh, organic mushrooms at home! Get upto 1.5kg of fresh mushrooms from your resuseable bucket!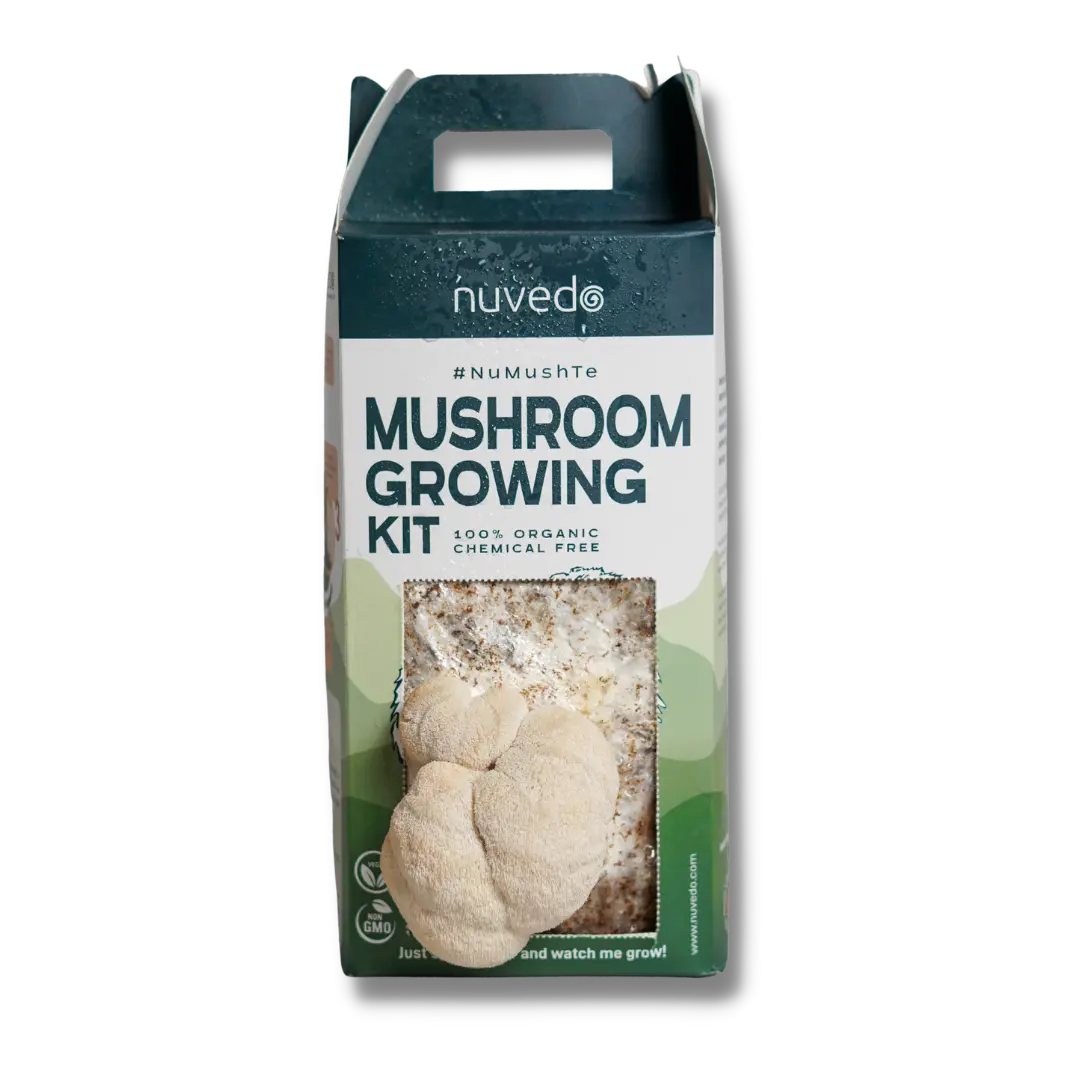 Lion's Mane Mushroom Growing Kit
Forming creamy, wispy-textured, dense mushroom clusters this mushroom is a culinary delicacy. Known for its brain supporting compounds, gut-healing and heart-health properties, a true slice of nature's goodness.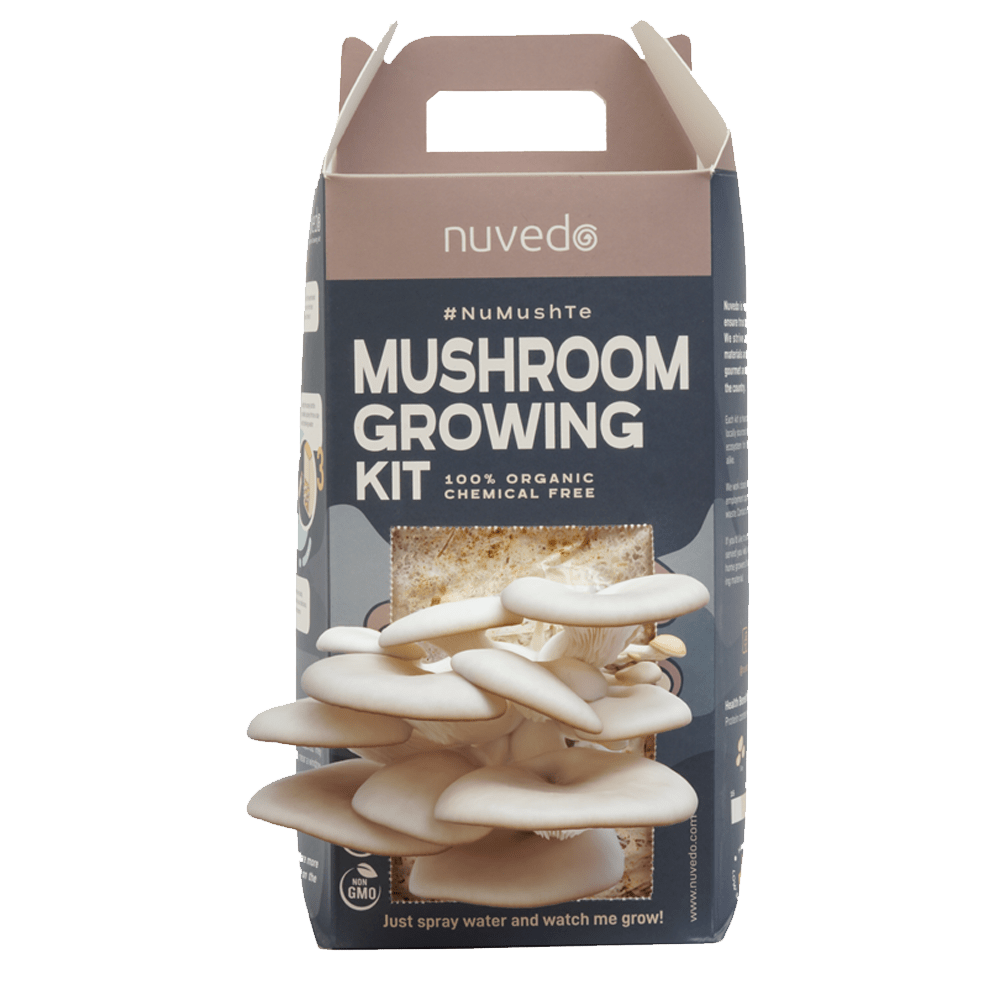 High-Protein Oyster Mushroom Growing Kit
This grow kit is your answer to adopt a high protein diet, power-packed and nutritious meal. With this kit, you can begin your journey into the world of mushrooms with a taste that's hard to resist.